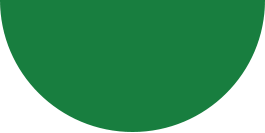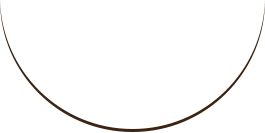 Damages caused and/for might be caused by cheap and inferior

transportation articles easily waste the investments, made in the modern

industries for product quality. For the industrial suppliers until the delivery of

their products to the target industry and for industries that supply the end

consumer between the times they receive these supplines andthey deliver

their final products to the consumer and even until they assemble those

products at the place of usage, it becomes vital that the materials to be

used in the transportation, storing, protection and shipping are

manufactured, preferred and obtained consciously and sensitively. Solely

because of unconscious preferences, the products suffer damage from

many factors such as moisture, humidity, presses, strikes, forcings, liquids

that many arise on the floor. Fort his reason, our company is capable of

manufacturing pallets in dimensions, shapes and characteristicsthat fit the

products and productions of the companies which it supplies, and can

develop proposals and designs by investigating in place and by considering

the solutions found the global market for possible problems.

The important point about the transportation and protection of the

large size fruits and vegetables is that these products, because of their size

and weight, should be contained in crates made of strong woods supported

against every possible stroke, forcing and stretch. In Yaren enterprise, every

such crate is tested twice and the endurance of which are approved are

prepared for delivery. Especially for the thin skin fruits, damages do, both

during storing and shipping, cause the whole party to rot or turn sour. Not

only the exporters but also the transporters within the country should be

aware of the factors like faults on wood, nail, stapling, wrong assembly and

circumstances like breaking-up because of weekness, that are the reason of

inferior manufacturing. For all these nagative matters, the crates that will

contain fresh fruits and vegetables are checked for quality and those that are

possbily risky are eliminated. However, besides these kinds of quality

questions, because of the fact that these crates reach the end consumer

together with the fruits and vegetables they contain, it becames impotant that

they look smart and beautiful. Especially in cases where the name of the

company is important and where a brand name is to be promoted, because

all type of packaging as much as the products subject to exportation or sale

strengthens the marketing power, a new and wide spread sector has been

arisen on the global markets. Aware of this fact, our company has provided

its customers competitive advantage in the 1990s with its application of

printing being the first in its region and has become the leader in the change

of the vision on exportation and global competition. Yaren enterprises are,

with their developed printing technics, appling printing, for advertisements or

promotion, on all sizes of wooden packaging materials without affecting the

delivery date.